Happy 4th of July to all of you out there celebrating today! Today is a busy day at our house: cookouts,visiting,yummy food,ice cream,fireworks. Then back to work tomorrow :/
I am sitting here enjoying the morning coffee before all the festivities --today it's Green Mountain Dark Magic blend, iced with light cream and a shot of blueberry. I was so excited to find BB&B had a huge selection if 'Skinny Syrups' in a huge assortment of flavors,including blueberry. Skinny syrup will make me skinny,right? You mean that is not how it works? Oh well, at least it tastes yummy.
(if anyone knows where I can find their pumpkin spice syrup,let me know. It was the only flavor they didn't have in stock and I adore all flavors and scents pumpkin)
So as I am sitting here taking in the day, I realize I haven't done a giveaway in forever. Giveaways are a blast, and it's chance to introduce new readers to the blog and I get to chat and get feedback from some really great folks. So let's do a giveaway!
Since summer has arrived here full blast, (it's already 82 degrees here at 9:00 a.m. expected to hot the 90's and HUMID) so I decided to go with a beach/summer themed piece.
I will be giving away one 'Sea Shades Recycled Glass Necklace' to one lucky winner!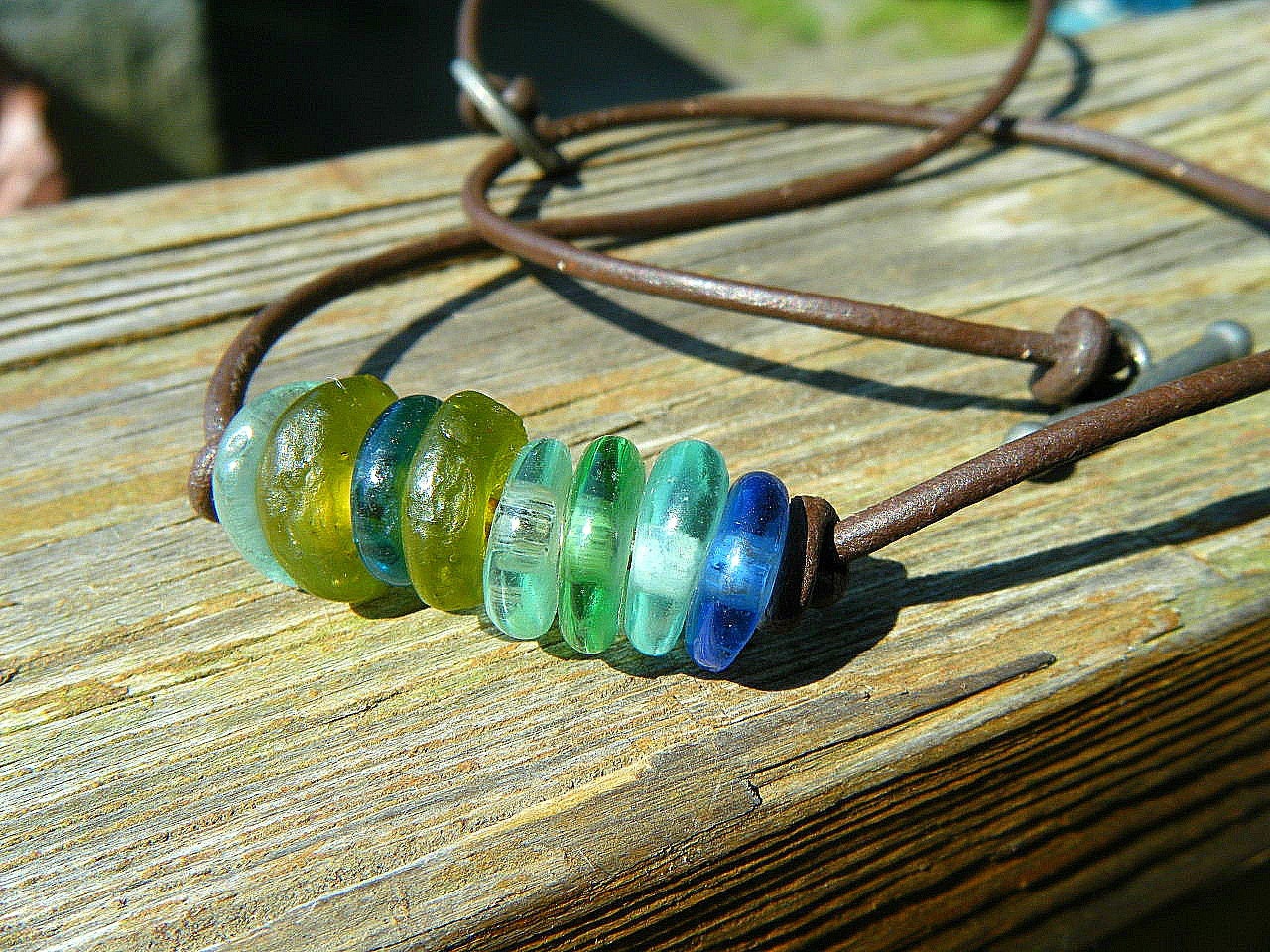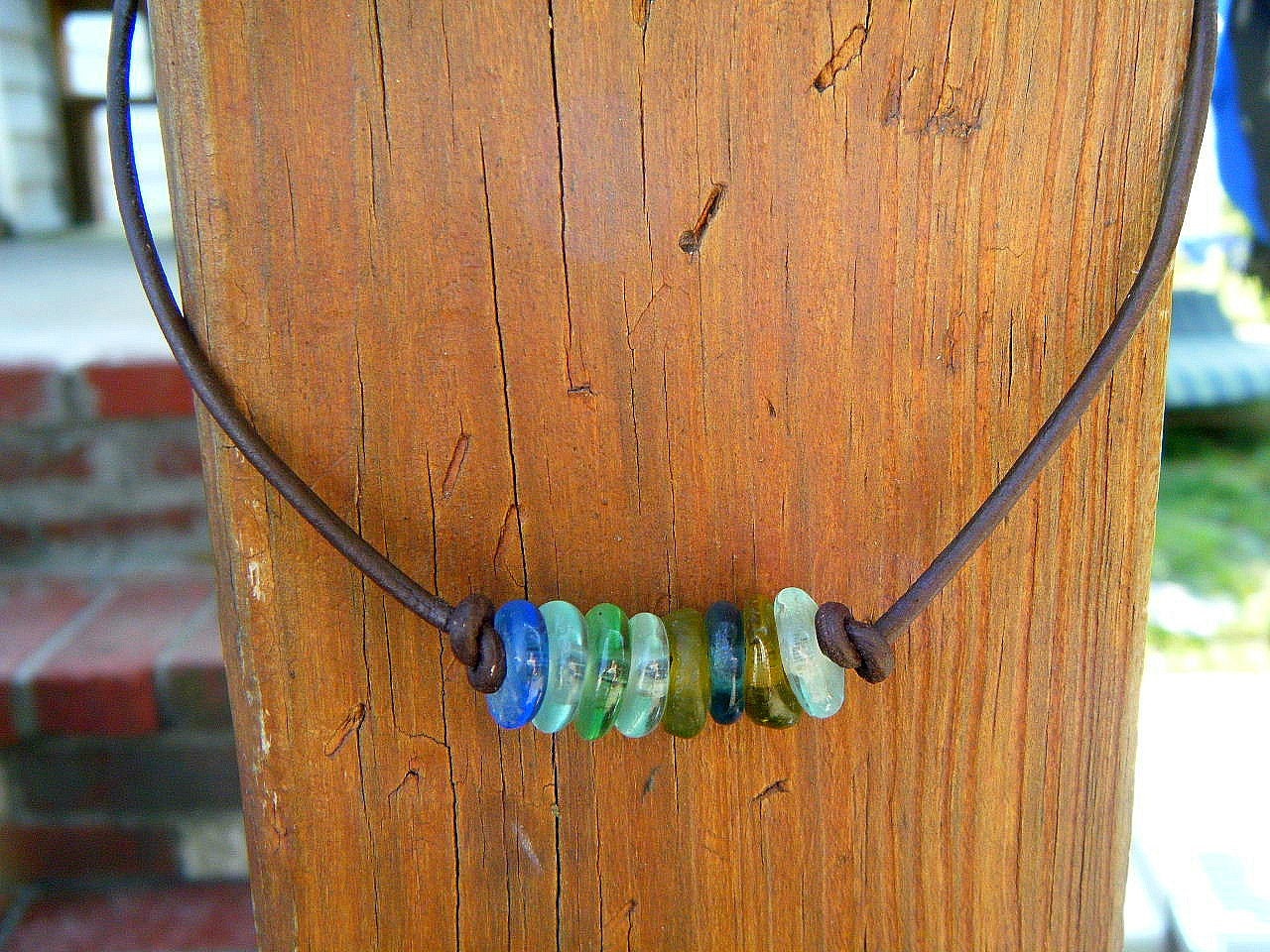 The beads are made from recycled glass, in lovely sea shades of blue and green. They are strung on brown leather with a silver toned clasp. The original listing can be seen here:
https://www.etsy.com/listing/78551086/sea-shades-recycled-glass-necklace
The color of the necklace the winner receives may vary a little(the original necklace sold long ago) as the beads are handmade (not by me) and have subtle variations.
All you have to do to enter to win? Comment on this blog entry in the comments section below~that simple!
You don't have to be a blog follower to enter, but if you'd like to follow the blog it will make me happy:)
Please be sure to leave some method for me to reach you if you are a winner and not normally a Blogger user!
The contest ends on 7/12/2013,and the winner will be picked on 7/13/2013 using a random number generator.
So what are you waiting for? Get entering!!!