I have to say, I love summer Sundays. We don't have to get up too early(although I still seem to anyways). I can relax, sip my iced coffee, spend time having an actual conversation with my kiddo,browse the internet,work on orders for my Etsy. It's nice to not have to adhere to a schedule, especially after the busy week we have had between graduations and birthdays
.
My youngest kiddo graduated from elementary school on Monday. I am both happy and sad the same time. SO very proud of his accomplishments,but not really sure where all the years have gone? Seems like just yesterday I was dropping him off for his first day of kindergarten.
Also this week, our oldest turned 21! Her dad and I met when she was in kindergarten,so I was not there for that first day of school for her but I remember all the others. It goes by in the blink of an eye,really.
She had to work the day of her birthday (as is life in the real 'grown up' world) so we had her celebration last night. This is one of the dinner guests she invited over...
and her red velvet cake with cream cheese frosting being melted by all those candles...
So as said, BUSY week. Enjoying the opportunity to sit down right now,have a cup of iced coffee --Green Mountain Breakfast Blend with Coffee Mate 'Thin Mint' creamer via my Kuerig Vue...and yes, it is as yummy as it sounds. Even better in these cute mason tumblers I found at Walmart.
Sit back, relax and enjoy a cup of coffee while we check out our 'Geek Girls Of Etsy' featured shop of the day. Today our spotlight falls on Wyrd and Wired!
Here is a little bit about Cynthia is her own words--
I graduated from college with a degree in studio art and a concentration in computer graphics, but quickly found that I missed getting my hands on my work. A California vacation for graduation led to a flash of inspiration, which led me to a spool of craft wire and some craft glass. Once I discovered the joy of wire wrapping, I was hooked.
My jewelry art is constantly growing and changing, but some themes will always remain the same. I love the sparkle of sterling silver wire and how old things - be they techniques, images, or objects - can be made new again. From knit wire to reused game pieces, I hope you will find something in my collection that you love as much as I do.
And here is her shop intro:
We're never too old to play, and my jewelry reflects that. Recycled game pieces, old comic books, and more go into each fun piece. Dice earrings, comic jewelry, and other playful pieces remind us that there is always time to play. Old and new, whimsy and beauty, go hand and hand in my earrings, pendants, and other jewelry. Many of my materials are reused in new and creative ways.
There are a lot of great items in Cynthia's shop, and I love how she is recycling old items into new and exciting pieces. I think one of the things I liked most about her work was how it was focused on written words.I am a sucker for anything that gives new life to old comics,books and magazines. These are a few of my favorites.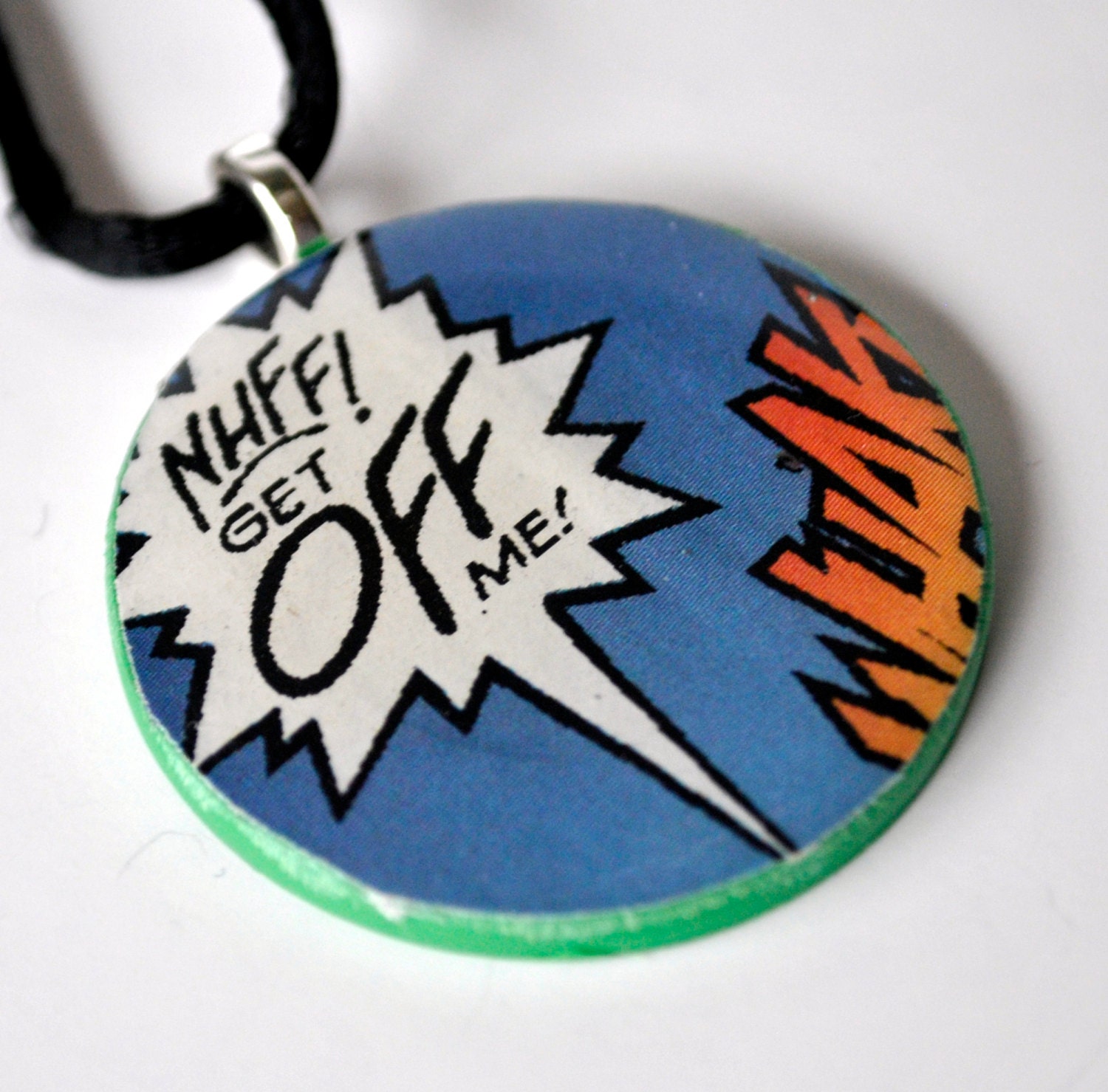 https://www.etsy.com/listing/124944359/comic-book-pendant-poker-chip-necklace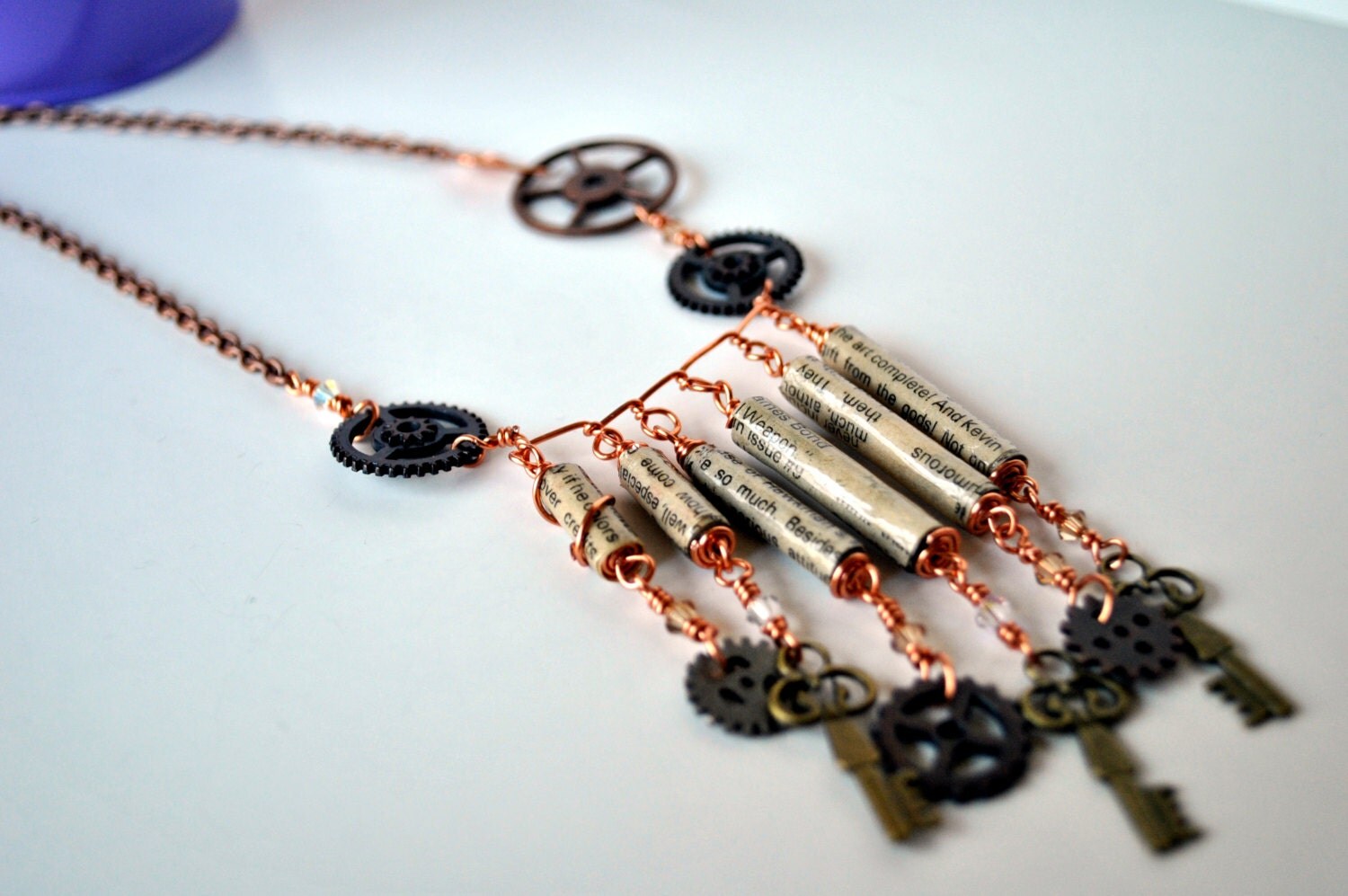 https://www.etsy.com/listing/124150897/steampunk-necklace-recycled-comic-book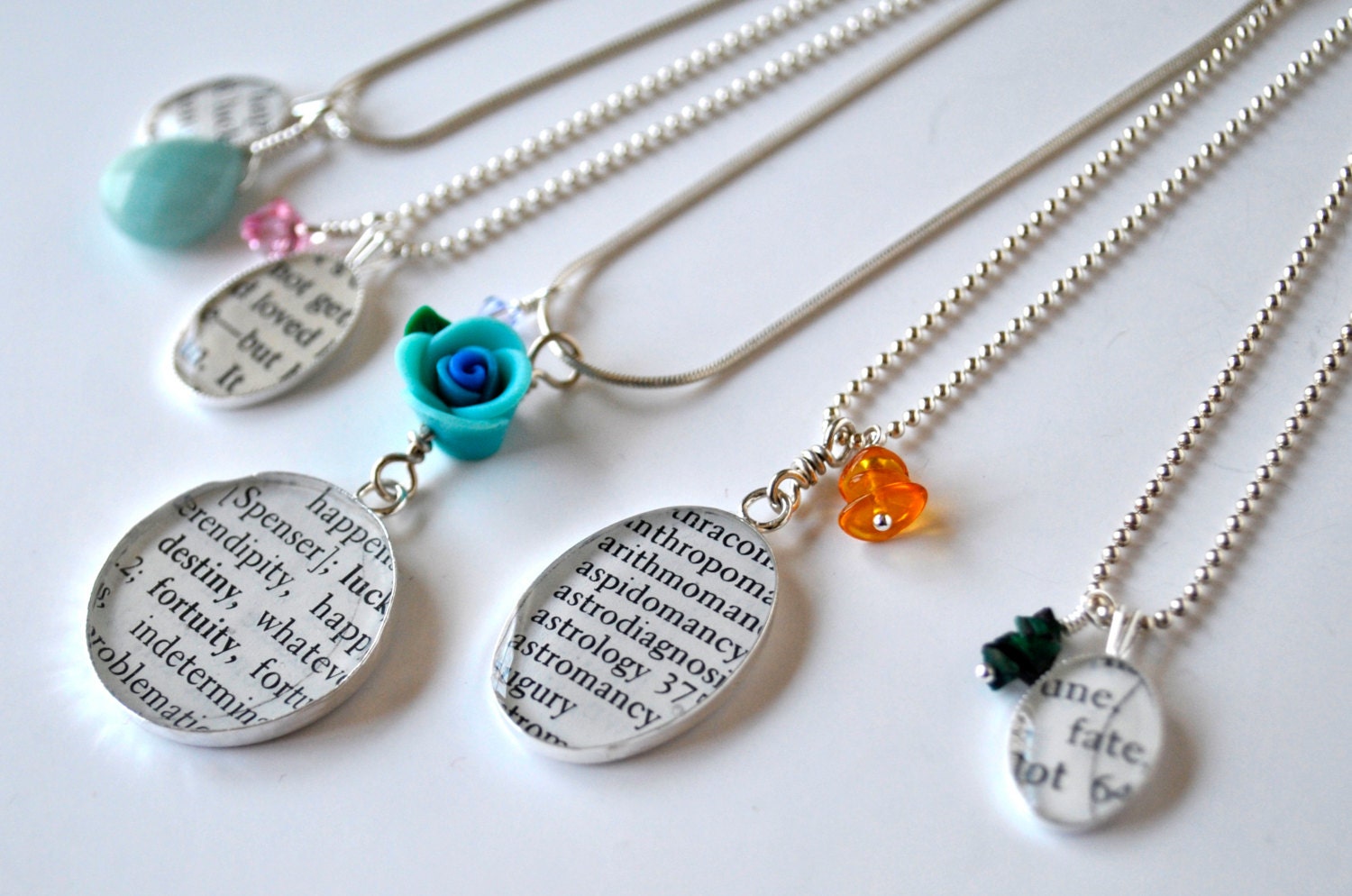 https://www.etsy.com/listing/126730435/thesaurus-word-necklace-recycled-book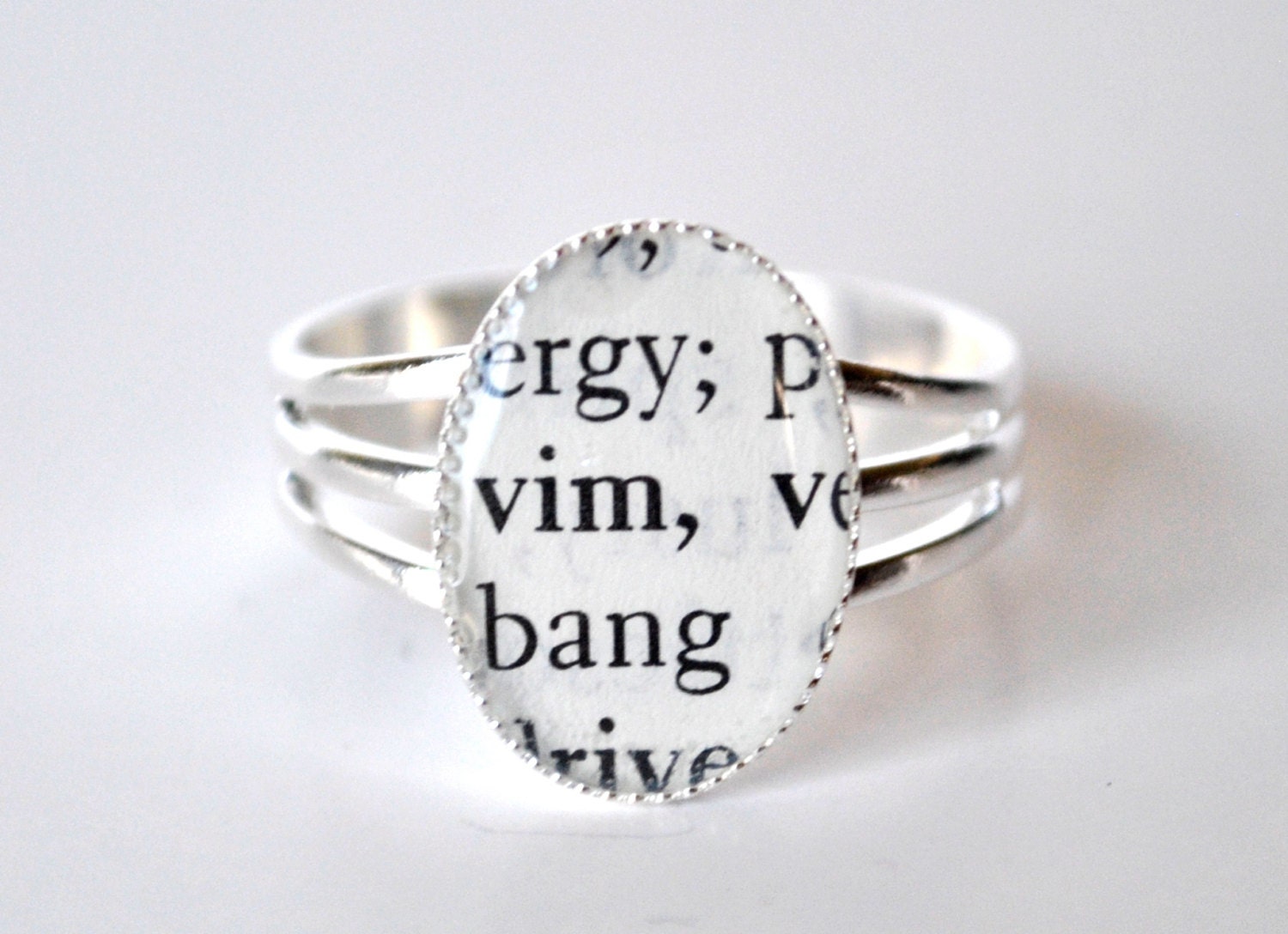 https://www.etsy.com/listing/126156153/thesaurus-word-ring-recycled-book
Be sure to check out the rest of the wonderful items Cynthia has in her Etsy shop
https://www.etsy.com/shop/wyrdandwired
and you can also find her on Wordpress
http://craftygeeks.wordpress.com/
Thanks for checking in, and enjoy your weekend!