Vacation...nothing relaxes the mind quite like it. I have to say, of all my seasonal times off from the day job, I love my fall one the best. The sights, the colors, the aromas (pumpkin EVERYTHING) the cooler weather...it is just the best.
Plus, it is nice wind down from an extremely busy month round here. October (followed closely by June) is THE BIRTHDAY MONTH around here. Hard to believe my kiddo had his 12th birthday just last week. Since it fell on a school day this year, we had the traditional family celebration that night complete with 'Pokemon' cake.
This year his celebration choice for the following was to attend a local Renaissance Faire ,so that is what we did. Fun times and revelry were had by all (in addition to empty pockets experienced by parents. But it was worth it.)
On to today's Spotlight Feature!
Keeping in the spirit of the Halloween season, today's spotlight is on the awesome and eerie work of
LivingDeadGirlNicole
Here is a little bit about Nicole's artwork in her own words from her Etsy bio:
I find beauty in all things dark, spooky or mythical. Aspects of that are reflected not only in my style but also in my art work. When other little girls wanted to be ballerinas I wanted to be Elvira.... I still do! I'm the type of girl that if Zombies attack I want to join em not fight em. Some of my favorite things are horror movies, bats, Halloween, themed costume parties, Renaissance Faires, Muppets, Tattoos, rock music, fairy and fantasy art, Universal Monsters and The Munsters. I like to draw, paint, scrapbook, craft and do anything that gets my creative blood flowing.
One of the first things in Nicole's shop that caught my eye is that she is a talented artist. I love this portrait of Katherine Isabelle in 'Ginger Snaps'.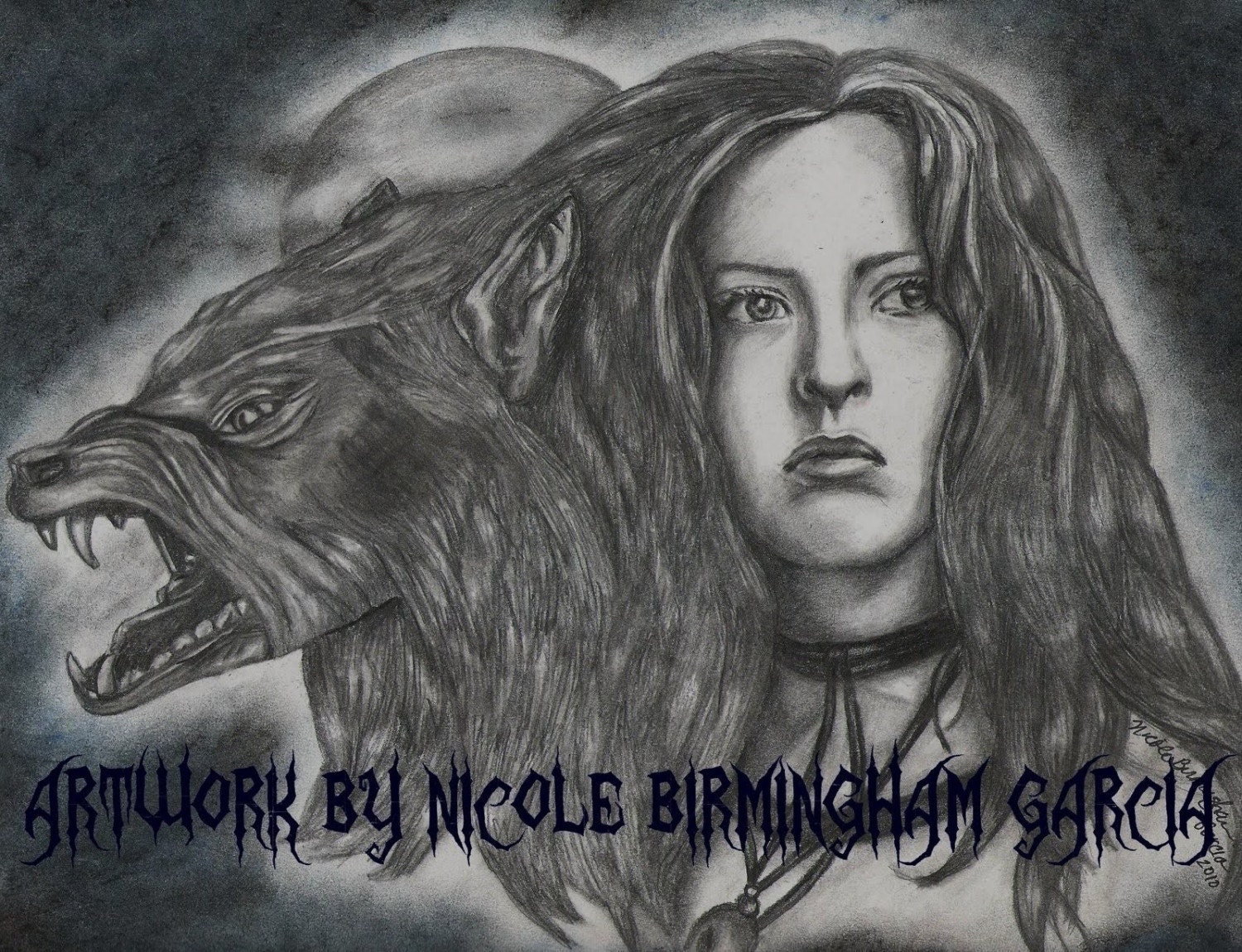 Love the colors in this 'Day of the Dead' barrette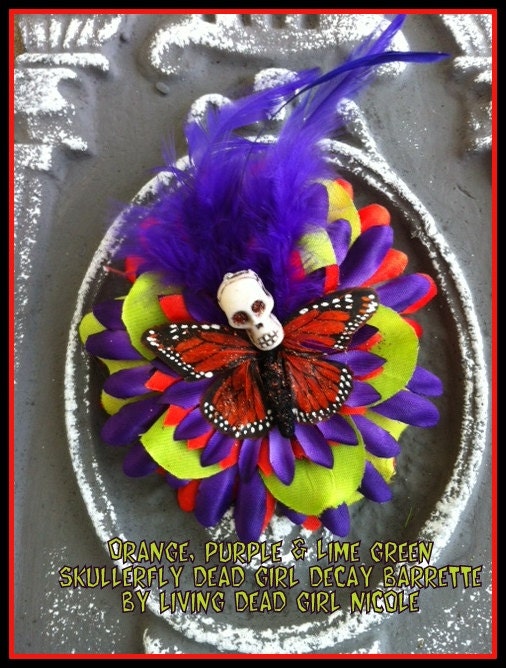 Batty Burlesque!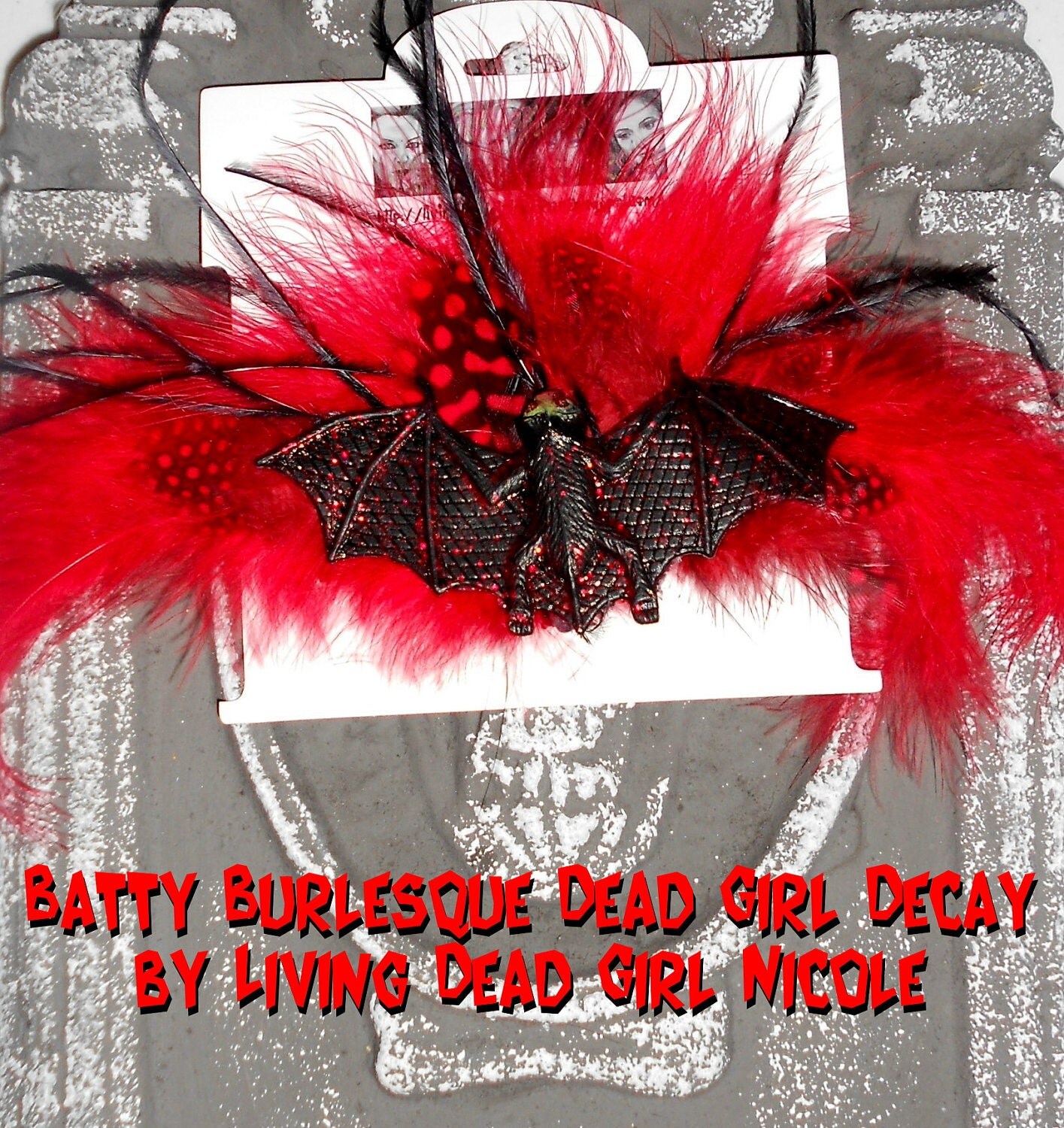 Goblets made perfect for a Gothic-styled wedding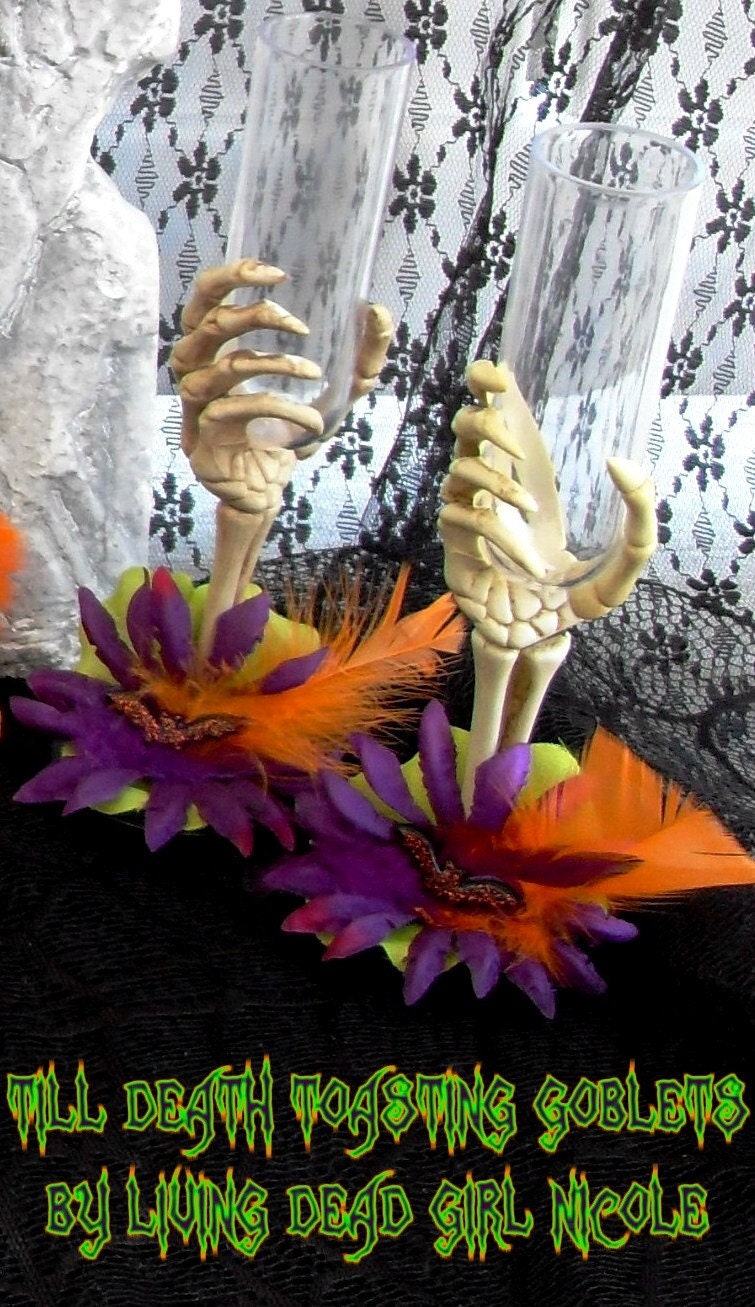 You can see more of Nicole's work on her own website:
and on her Etsy site:
Have spooky good time!